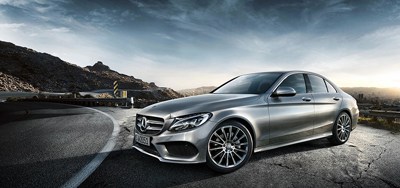 Agility and effortless superiority
Grey asphalt may not be one of life's most inspiring sights, but for over 120 years now, our vehicles have shown that it can give drivers a lot of fun. Reason enough, we thought, to go a step further and offer a new interpretation of driving pleasure.
So here it is: The C-Class Sedan, a car that allows you to experience the road as never before. Few cars can compete with its ability to adjust so many facets of its character – from the interior to the drive technology – so quickly and precisely in response to external conditions and your own particular needs.