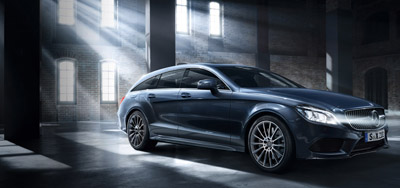 What's in the name?
The term Shooting Brake – or Shooting Break – has its origins in an old-fashioned carriage used to break in wild horses. This evolved over time, with Shooting Break referring to an array of custom-built carriages – and later, custom-built motor cars – designed to carry hunting parties and their equipment.
During the 1960s and 1970s, the term Shooting Brake enjoyed a revival, particularly in Great Britain where it became associated with a specific automotive body shape that blended two-door coupé style with estate car practicality.
Sporty and highly desirable, these cars were the epitome of luxurious and exclusive automotive design. The CLS Shooting Brake, with its lavish features such as the optional designo open-pore American cherry wood load compartment floor, follows in their illustrious footsteps.